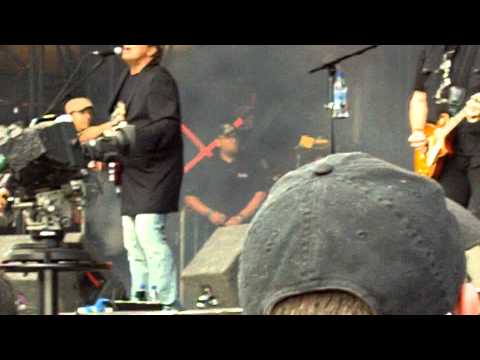 "High Voltage" was a brand new festival for London. Over two days the devoted celebrated classic Rock, Progressive Rock and Metal in the leafy surroundings of Victoria Park. The festival – held on July 24-25 – was run in conjunction with Classic Rock magazine, and begun its inaugural year with 30 acts over 3 stages with ZZ Top and Emerson, Lake and Palmer headlining.

Sunday, July 25, 2010 – Canadians, Bachman Turner performing "Roll On Down The Highway" on the Main Stage. This was one of the highlights of the weekend.
As you get further into the video, the person taking the pictures displays an obvious fixation for one of the female sound techs on the job. But for a change, Brent got a lot of video time as a consequence. LOL.
HD
Special thanks to youtube contributor malfark
People in this video: