What's in a Professional Name?
I was born Michael Allan Dalla-Vicenza
At Bawating (my high school in Sault Ste. Marie), the musicians I hung out with adopted the first names of their favourite rock guitarists. Glenn Barbisan became 'Eric' (for Eric Clapton), Michael Sicoly became 'George' (for George Harrison), Jeff Neill interestingly enough remained 'Jeff' (for Jeff Beck) and so on.
One day my friend P-Nutt (Doug) Robinson asked me who my favourite guitarist was. When I replied I didn't have one and that I liked all guitarists for all different reasons, he told me then that he would start calling me Mick. I asked him why and he just said, "no particular reason, I just think it suits you…".
By the time I went on the road with Michael Sicoly, Jeff Neill and Brien Armstrong, Michael was calling me Mick regularly so the other guys adopted it too as to not confuse the two Michaels in the band. Sadly, P-Nutt died in a car accident in The Soo a few years later, so I continued to wear the name Mick in his honour.
In the 80's I was part of a rather prestigious jam hosted by myself, the late Brian 'Too Loud' McLeod (of Chilliwack and The Headpins) and Jeff Neill (my old Shama band mate who had gone on to great success with Streetheart). It was to be called 'Sailor's Beat', named after Brian's dog, Sailor.
It was to be held every Wednesday night at Vancouver's very popular live music room 'Club Soda'. The club was to take out a full page spread on the back of the monthly publication 'Nite Moves Magazine' to advertise this 'all star' type of jam. I arrived early on the Wednesday and picked up the copy of Nite Moves to see the ad.
There it was for all the world to see:
Every Wednesday at Club Soda
SAILOR'S BEAT!!!
FEATURING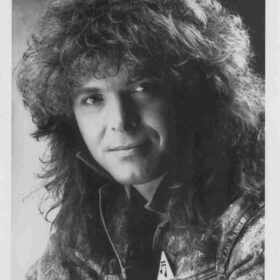 AND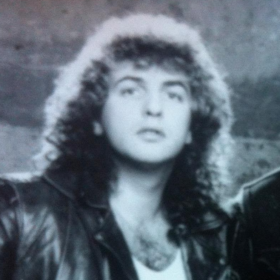 NICK FELLAZOWSKI
Okay… I was used to ridiculous bastardizations of my last name, but NICK?
AND the ad was to be in that paper A WHOLE MONTH!!! The ENTIRE BACK PAGE!
Armed with the paper, I walked into the club's office to speak with the manager, Steve Harris. Steve Harris was a wonderful, caring man, who you'd be afraid to bring home to meet your parents. The man looked like a human Pitt Bull. Steve was also proud that he could pronounce my last name properly. As he was want to do, he would parade around the nightclub in his tuxedo with a wireless mic announcing whoever was playing and any notables in the audience. When it came to my name, he seemed to put particular emphasis on my last name like it was his single most greatest achievement in life. "On guitar and vocals tonight – Mick DALLA-VICENZAAAAAA"
So as I walked into the office, Steve was sitting at his desk and looked up at me embarrassingly. I had the paper in my hand.
Steve spoke, "When I took out the ad in the paper, I asked them if they knew how to spell 'Mick DALLA-VICENZAAAA' correctly, and they assured me they did. So believe me Mick, when the paper came out and I looked at the ad, I was appalled. I immediately phoned Nite Moves Magazine and told them, 'You'll be hearing from my friend Mick'!"
(that still makes me laugh. What was I gonna do? Put a severed horse's head into the editor's bed?
Sidenote: Years later while playing a house gig at the Roxy Nightclub in downtown Vancouver, Brian Peers the manager loved 'the Fellazowski' story, so whenever I would ask to reserve a table it was always under 'Nick Fellazowski'.
Regardless, shortly after the 'Club Soda ad' incident, I was doing some work with Tom Lavin (of 'The Powder Blues' fame) and he decided that I needed a shorter last name. He suggested that my name should be 'Mick Dalla-Vee'. I asked him why… and he said jokingly, "Don't argue with my success… after all I appointed Colin Munn with his new stage name 'Colin James'".
So with that rather auspicious beginning, 'Mick Dalla-Vee' was born in the studio that day.
Of course even with the shortened and quite unique last name I still get misspells all over the place. Mostly with people using 'Della' instead of 'Dalla' but here's a few examples:
Mick Della Vie,
Mick Dellavee,
Mick Delavie,
Mick DallaVie,
Mick Tel Aviv, (wait a sec — people actually think I came from Israel? – and I'm not kidding… this was on a poster once)
Mick Dellavie,
Mick Dallavee
Now I know why Tom Jones chose the name he did!